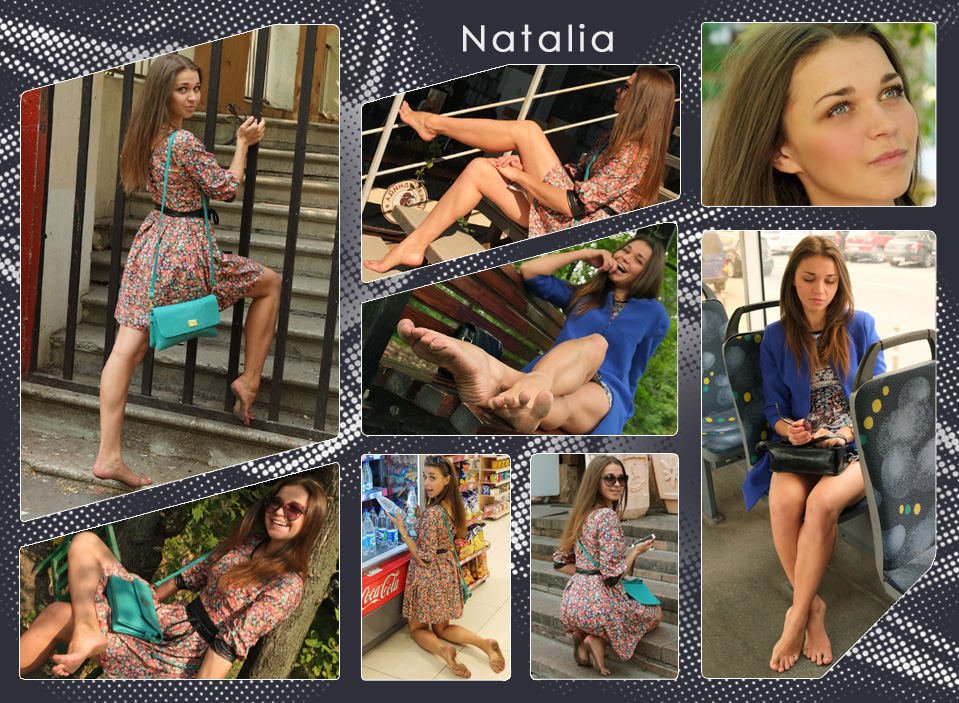 comments for the model
michael0218
2016-11-04 16:09:39
Natasha is FANTASTIC!! This beauty reminds me of Leigh Taylor-Young and CF's great (and no longer seen) Masha. Natasha is stunning...what beautiful face, feet, legs, everything else...including a lovely personality!
Pedlover
2017-11-16 03:01:54
It's great to see Natasha again. I would never get bored of seeing her nicely toned legs and high arched feet! I especially like it when she flexes her lovely calf muscles by rising onto her toes or raising her heel to reveal her filthy soles!
Related updates
Cool weather barefoot walk. Part 4.

2018-01-02 10:43:37
Cool weather barefoot walk. Part 3.

2017-12-14 20:56:38
Cool weather barefoot walk. Part 2.

2017-11-25 21:50:32
Cool weather barefoot walk. part 1.

2017-11-08 22:33:41
A joyful barefoot beauty. Part 4.

2016-12-20 22:23:25
A joyful barefoot beauty. Part 3.

2016-12-04 21:46:50
A joyful barefoot beauty. Part 2.

2016-11-18 21:29:24
A joyful barefoot beauty. Part 1.

2016-11-03 22:57:33